Enhanced Property Value & Convenience
Hill Hiker® commercial incline elevator lifts and funicular trams provide a convenient way to transport customers, employees, visitors and guests safely up and down steep inclines. Our commercial elevator systems are engineered to withstand the rigors of heavy use, and the challenges of adverse environments.
Gain access from high elevations to lakeshore, ocean or riverfront
Traverse steep inclines between gardens, pools, trails, and other parts of the property
Provide easy access for elderly and/or physically challenged individuals , and small children
Condos, resorts, dam sites, restaurants, churches, golf courses, public schools, parks, etc.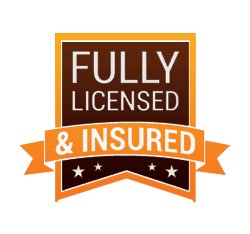 Every Hill Hiker® is engineered, manufactured and installed based on:
Application Type: Commercial, Residential, ADA Handicap, etc.
Local Building Code: Requirements vary depending on Country, State/Province and City
Site Terrain: Length & angle of hillside, access to hillside, soil type, vegetation level, etc.
Motor Drive Type: Winding drum or continuous loop traction systems
Capacity Requirements: Size of max load desired, in-cab floor space (square footage)
Aesthetic Preferences: Car size, design and style, paint color or type of finish
Additional Options: Extra safety features, roof, cooler carrier, key-less security, etc.
As builders (contractors), we were very particular with the fit and finish of the Hill Hiker® lift system we purchased. After all, the upscale neighborhood that we were developing would require nothing but the finest hillside lift equipment for its residents. The Hill Hiker® came through delivering the finest quality at a reasonable cost.

Jim K., Asheville, North Carolina
The 60 steps from the garage to the house got to be too much for my bad knees. We purchased a Hill Hiker® allowing us to stay in our 'dream house with a view' through our retirement years. We recommend the Hill Hiker® to all those people with physical challenges who still want to stay in their elevated home settings.

Henry & Rose L., San Francisco, California
My wife and I spent many hours researching hillside lift systems and safety was our main concern. The Hill Hiker®'s safety system is 'second to none.' Their captured rail system is unique to the 'ride-on-top-of-the-rails' designs offered by others. We are very satisfied with the lift system we purchased from Hill Hiker, Inc.

John & Heather B., Annapolis, Maryland
Our Hill Hiker® installation was great! Their crew was prompt, courteous and got the job done when they said they would. The lift has changed our lake shore living by allowing us to really utilize the lake! Thanks Hill Hiker!

Sam & Jennifer S., Hudson, Wisconsin