Hill Hiker® Hillside Lift System
The Hill Hiker® Hillside Lift System is a custom made to order outdoor cable driven inclined elevator. Hill Hikers can be installed almost anywhere and are commonly known as:   Incline Lifts,   Outdoor Elevators,   Hillside Trams  &  Funiculars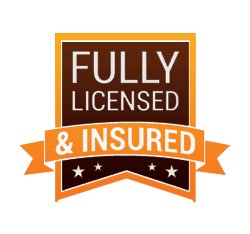 Every Hill Hiker® is engineered, manufactured and installed based on:
Application Type: Commercial, Residential, ADA Handicap, etc.
Local Building Code: Requirements vary depending on Country, State/Province and City
Site Terrain: Length & angle of hillside, access to hillside, soil type, vegetation level, etc.
Motor Drive Type: Winding drum or continuous loop traction systems
Capacity Requirements: Size of max load desired, in-cab floor space (square footage)
Aesthetic Preferences: Car size, design and style, paint color or type of finish
Additional Options: Extra safety features, roof, cooler carrier, key-less security, etc.
Engineered for Excellence
In 1997 Hill Hiker, Inc. set out to engineer the BEST outdoor hillside lift system on the market. To founders Bill and Laurel this meant their system would need to excel in a number of key areas: quality, safety, reliability, code compliance and overall value.
To accomplish this goal they employed Bill's industry knowledge, Laurel's business savvy and Laurel's father, Noel Davis, an MIT mechanical engineering graduate and accomplished inventor. What they came up with was amazingly simple yet advanced: the first generation Hill Hiker® lift system.
High-grade materials and components provide for durable, trouble-free operation
Versatile material options including high-performance metals designed to withstand harsh environmental conditions
Underwriters Laboratory (U.L.) listed motor and electronics control package
Certified and licensed Hill Hiker® technicians perform installations
Many safety systems including multiple independent braking systems
On-board controls for each direction, stop location and emergency stop
Optional capacities from 400-3000 lbs
Variety of lengths available ranging from 30 feet to over 500 feet, depending on grade
Security control push buttons at both top and bottom, keyed or keypad
Wireless on-board control systems use 900 MHZ digital spread spectrum
ADA handicap and wheelchair accessible car configurations
Multiple stops at intermediate landing locations
Keyless security control entry system
Canopy – customizable roofing styles and material options
Enclosed car design – customizable styles and designs
Seating options – fully customizable styles and designs
Mechanical/electrical interlocks on fixed landing gates and car doors
Exit/entry from both sides of the car
Car door safeties – car gate automatic shut off system or lock system
Double cable drives for added safety and commercial application requirements
Curve linear – curved rail design is possible depending on terrain
Motor Control: Variable speed soft start/soft stop electric motor control package for smooth, quiet operation
Track Systems: Enclosed-rail designs in residential and commercial sizes
Motor Sizes: 3 HP to 20 HP, depending on application
Gear Reducers: Heavy-duty, industrial gear boxes
Car Configurations: Standard and custom options, including fully enclosed, two-sided entry and handicap accessible
Material Options: Standard steel, marine-grade aluminum or stainless steel
Finishes: Environmentally friendly industrial powder coating in a wide choice of colors
Safety: Fully engineered to meet or exceed all national A.S.M.E. (American Society of Mechanical Engineers) incline elevator safety codes
Initial Contact and Site Visit

Measure hill, determine inline angle
Examine terrain, sample soils

Exact Location of System Determined By:

Traffic flow to and from system
Preservation of trees and vegetation
Aesthetics and blending with landscape

Determine Custom System Needs

Foundation requirements based on soils and site
Size of system based on desired capacity
Application type – residential vs. commercial
Local building code requirements
Customer desired options

Quote and Contract

Prepare and present final price and quote
Reach agreement and sign contract

Contact Local Code Officials
Collaborate and Plan Project

Work with owner and/or architects and engineers as needed
Setup Sub-Contractors as needed
Schedule Pre-Construction meetings as needed

Develop Custom Order

Create Engineering Drawings
Place custom order for manufacturing
Materials Ordered

High grade steel, marine grade aluminum and/or stainless steel
Custom mechanical parts
Motor, gearbox, drum and electronics package

Custom Fabrication

Hill Hiker® lift system built to desired specifications
In house Capabilities –  Sheet metal cutting, bending and shearing saves cost
Precision Welding – Hill Hiker® shop technicians take pride in their craft

High Grade Finish

Hill Hiker® lift system sent to receive high-grade powder coat paint and/or galvanization

Certified Electronics

Hill Hiker® lift system electronic package built by qualified (UL) and licensed box shop

Quality Control

Hill Hiker® lift system components assembled
In-house inspection and testing performed

Shipping

Entire system packaged for shipping
Tram system sent via third party shipper or delivered by Hill Hiker® crew depending on location
Site work

Clear hillside path for lift system
Layout system location and footings

Excavation

Dig motor and gearbox pad (as applicable)
Dig footing holes below frost line

Foundation

Pour concrete posts or column footings
Pour motor gearbox pad (as applicable)

Steel Structure

Install column brackets or steel posts
Hang/Install steel rails
Cross brace posts as needed for extra strength

Mechanical

Place and secure motor and gearbox assembly
Mount chassis and car
Install cable

Electrical

Hook up controller to power
Wire and set limit switches
Mount wireless communication

Finalization

Test safeties and controls
Closeout with owner – instructions and manuals
State elevator inspection and permit closeout
The 60 steps from the garage to the house got to be too much for my bad knees. We purchased a Hill Hiker® allowing us to stay in our 'dream house with a view' through our retirement years. We recommend the Hill Hiker® to all those people with physical challenges who still want to stay in their elevated home settings.

Henry & Rose L., San Francisco, California
My wife and I spent many hours researching hillside lift systems and safety was our main concern. The Hill Hiker®'s safety system is 'second to none.' Their captured rail system is unique to the 'ride-on-top-of-the-rails' designs offered by others. We are very satisfied with the lift system we purchased from Hill Hiker, Inc.

John & Heather B., Annapolis, Maryland
As builders/contractors, we were very particular with the fit and finish of the Hill Hiker® lift system we purchased. After all, the upscale neighborhood that we were developing would require nothing but the finest hillside lift equipment for its residents. The Hill Hiker® came through delivering the finest quality at a reasonable cost.

Jim K., Asheville, North Carolina
Our Hill Hiker® installation was great! Their crew was prompt, courteous and got the job done when they said they would. The lift has changed our lake shore living by allowing us to really utilize the lake! Thanks Hill Hiker!

Sam & Jennifer S., Hudson, Wisconsin